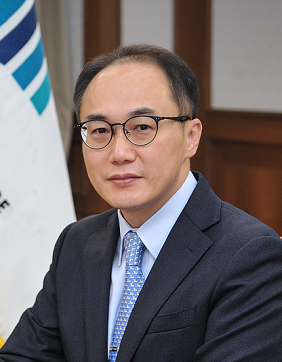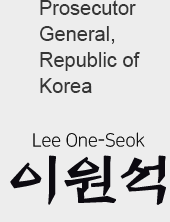 Greetings! I am Prosecutor General Lee One-Seok.

Article 10 of the Constitution of the Republic of Korea stipulates that "All citizens shall be assured of human worth and dignity and have the right to pursue happiness. It shall be the duty of the State to confirm and guarantee the fundamental and inviolable human rights of individuals."

The reason why the Korean Prosecution Service(KPS) exists is to maintain and develop our community through protecting basic rights for life, body, safety and property of the people.

The KPS will make the best to become an "agency that serves the people" by exercising its power delegated by the people in the right way for the people.

The KPS will become the one that responds strictly to crimes without sanctuary, maintains procedural justice, and has the virtue of moderation to wipe away the tears of the people and heal the pain.

With only the people in mind, I will spare no effort and listen to the precious voices of the people. If there is any shortage, I will humbly accept the criticism and work on it.

I wish the people and their families good luck and health.

Thank you!