Promoting World-Wide Networking and
Making International Contribution

Today, globalization affects the life of every individual.
Besides all the benefits, prosecutors are facing new challenges that are demanding more than ever.
To overcome these challenges, the prosecution service of Korea is striving to forge global partnership
with legal enforcement agencies worldwide and to make more international contribution.
International Judicial Cooperation
The Korean Prosecution Service has been making various efforts to strengthen the international cooperation. We have signed Mutual Legal Assistance Treaties in Criminal matters with 73 countries, Extradition Treaties with 77 countries, Prisoner Transfer Treaties with 69 countries, and MOUs on Mutual Cooperation with 23 countries or with 26 organizations from every continent and plan to make more. We hope it would create an effective and efficient collaboration between prosecution services all over the world.
'Council of Europe' in the above table means that Korea has joined the European Convention on Extradition, Mutual Assistance in Criminal Matters and the Transfer of Sentenced Persons of the Council of Europe as a non-member country.
International Judicial Cooperation
The Korean Prosecution Service takes active role in international community of law enforcement agencies. For example, Korean prosecutors have been participating in the International Association of Prosecutors as executive member for years. Korean Prosecution Service increases international contribution by providing preferential and technical assistance to prosecution services in other countries in order to enhance regional and global networking.
We host important international conferences such as the 4th Summit of Prosecutors General, Attorneys General and Chief Prosecutors and the 16th IAP Annual Conference. We also dispatch many leading prosecutors to numerous international organizations such as UNODC and UNCITRAL. These efforts will provide sufficient opportunity to make international contribution through experience and expertise.
Mutual Exchange
The Korean Prosecution Service dispatches around 80 prosecutors annually to many countries and enhances networking through direct contacts. We also implement 'Regular Prosecutor Exchange Program' with some countries and invite foreign legal experts through grant program in liaison with KOICA, to learn and share diverse Criminal systems. It will promote deep and close understanding between prosecutors worldwide.
Promotion of Human Rights in the Multi-cultural Society
Korea has been a country of homogeneity for a long time. As the world is becoming close neighbors, our society is also gradually moving towards a multi-cultural country. Accordingly, the Korean Prosecution Service upholds international treaty obligation and defends fundamental human rights of both citizens and non-citizens residing in Korea.
International Networks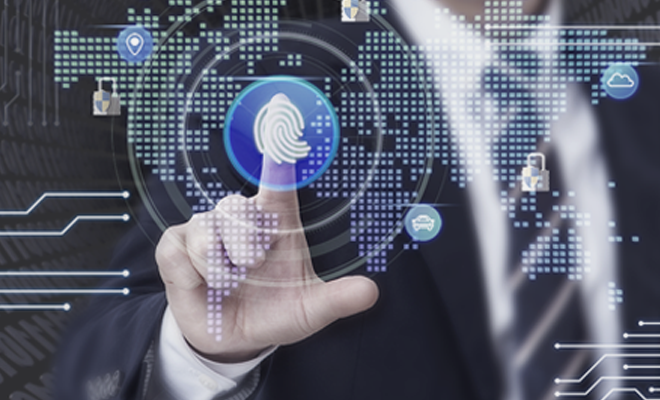 ARIN-AP (Asset Recovery Interagency Network - Asia Pacific)
Seeing the rising need for an effective mechanism for asset recovery in the Asia-Pacific region, the SPO, with the support of UNODC (United Nations Office on Drugs and Crime), has proposed a plan to launch ARIN-AP. ARIN-AP is an informal network of contacts which intends to serve as a cooperative group in all aspects of tackling the proceeds of crime in the Asia-Pacific region. The Inaugural General Meeting of ARIN-AP was held at the SPO in November 2013. The Inaugural General Meeting attracted 46 participants from 21 countries, 27 law enforcement agencies, and 5 international organizations. The SPO took the role of the Secretariat of ARIN-AP. The Office of Secretariat has officially started to run at the International Cooperation Center of the SPO since December 30, 2013.
ADLOMICO (Anti-Drug Liaison Officials' Meeting for International Cooperation)
In recognition of the needs for international cooperation to solve domestic narcotics problem which had increased rapidly around 1989, the Narcotics Division of the SPO established ADLOMICO conference group by inviting drug-related officials from foreign embassies. The Narcotics Division of the SPO reorganized ADLOMICO with its enlarged membership in which drug-related officials from around 20 countries including U.S., China, and Russia and 4 international organizations such as UNODC and Interpol participate every year in June, thereby reaching its 24th anniversary in 2014. The United Nations has been evaluating this conference as "the exemplary inter-regional cooperation group".
APICC (Asia-Pacific Information & Cooperation Center for Combating Drug Crimes)
Since 2009, the Korean Prosecution Service has proposed the establishment of the international cooperation group for international cooperation on narcotics investigation. The SPO established APICC in September 2012, by signing MOUs with 9 ASEAN countries (Philippines, Indonesia, Cambodia, Laos, Vietnam, Thailand, Brunei, Singapore, and Myanmar). The Narcotics Division of the SPO has run the Secretariat. APICC is an international cooperation group which intends to share and cope with narcotics crime information between narcotics control agencies of member countries, reinforce practical international cooperation, and implement international narcotic eradication support.