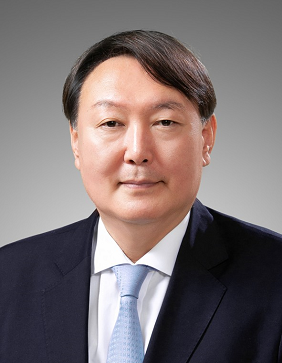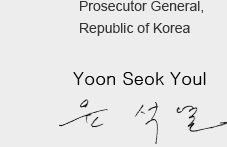 Greetings!
I am Prosecutor General Moon Moo-il.
I would like to appreciate your support and attention to
the Korean Prosecution Service.
The first step to make the public happy is to establish law and order.
The Service takes charge of investigating crimes and
enforcing laws to create a clean and safe society.
Under any circumstances, the best way to meet the public expectation
toward the Service is to live up to the responsibility and perform
what is supposed to do as a guardian of law and order.
All the staff members in the Prosecution will spare no efforts to
accomplish its own mission.
For those who leave valuable comments on the website,
we will listen to them and make their voices heard in the policymaking
as best as we can.
I wish all of you health and happiness.
Thank you very much!