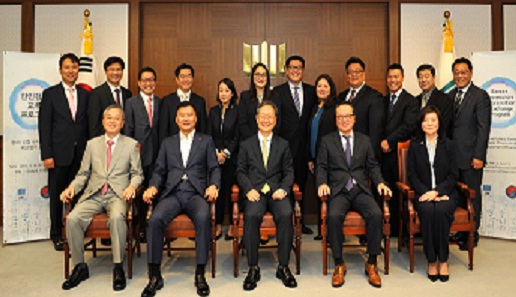 With prosecutors from the Korean Prosecutors Association(KPA) and investigators abroad attending, the Supreme Prosecutors' Office (SPO) held the Korean Prosecutors Collaboration & Exchange Program under the topic of "Investigative Duties & Cooperation Between Prosecutors & Law Enforcement Officers in the United States" at Grand Hyatt in Seoul from May 30th to June 1st.

Through the 2017 Program, the participants discussed prosecution investigation system of the U.S. and Korea, and shared knowledge relating to the system.

The KPA was founded in California in 2010 by Korean American prosecutors for the purpose of exchange and sharing legal professionals between the U.S. and Korea.

As of today, more than 150 Korean-descent prosecutors from the US, Canada, Australia, Germany and Brazil have joined the association.

The Seoul Conference of the KPA is expected to take place in May, 2018.